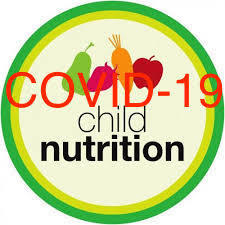 Important- Parent Information 3.18.2020
Sheli McAdoo
Wednesday, March 18, 2020
March 18, 2020
Dear Parents/Guardians,
Good evening. The goal of this communication is to provide our families with critical information related to prescription pick up and meal service available during the state mandated school closure. While we know there are many unanswered questions, I want to reassure you that we are working to pass along information as quickly as possible. We are in this together and we will get through this together!
Please see important information below regarding meal service and prescription drug pickup.
Meal service beginning March 23rd for both drive thru and mobile locations:

Purcell Elementary School- 809 N. 9th Street

Drive-thru option only. (pick up is outside kitchen, parents should pull through bus lane on south side of elementary building)

Hours of operation will be 9:00 a.m.-11:00 a.m. We will be serving you both a breakfast sack and a lunch sack at this time.

Mobile locations where meals will be available:

Be at one of the designated locations between 9:15 a.m. - 9:45 a.m.

Hallmark Mobile Home Park (Hallmark Blvd & Hallmark Avenue)

Conger Field (N. 2nd Avenue & West Van Buren Street)

McCurdy Park (West Washington & North 6th Avenue)

Purcell Jr. High (West Apache & Lester Lane)

Headstart (Lester Lane & West Fox Street)

McClain County Expo Center (Hardcastle Blvd & Phillips Street)

Stonewall Plaza Apartments (Southway Avenue & Hwy 74)

Southway Mobile Home Park (Whippoorwill Drive & Elliot Drive)

Purcell Mobile Home Park (Mantooth Drive & S. 9th Street)

Please stay in the vehicle or if you walk to the location maintain at least 6 feet between families to practice social distancing.

Meals will be dispersed from the back door of the bus.

You will receive both a breakfast sack and a lunch sack at this time.

No Identification required for either option, but children must be present to receive meals.

Prescription medication pick-up on March 23rd:

Intermediate School- 711 N. 9th Street

Pick up to begin at 8:30-1:30 p.m. and then 5:30 p.m. to 7:30 p.m.

All medication from all school sites will be available for pick up at the Intermediate School

Must have picture ID and sign for medication to be released

Please stay in vehicle and we will service you as a drive thru

Call 405-442-0099 if you are unable to pick medication up at this time, and we will arrange another date and time
Food Pantry participants

Food boxes will be available at 819 N. 8th Street

Pick up days and times

Wednesdays 4-6 p.m.

Thursdays 2-5 p.m.

Fridays 4-6 p.m.

Please contact the Lil Dragon Food Pantry at 405-527-8698 with any questions.
Please do not hesitate to contact me if you have questions or need assistance.